During the night of Friday, 9 January1693, the city of Catania was struck by an endless rumble. Everyone scrambled for unlikely shelter. They prayed to Mary and the saints, especially St Agatha, the patron saint and protector of the city.
Strange phenomena had been appearing for days, but the people ignored the signs. They had other things to concern themselves with: the majority worked to survive, while the wealthy and nobles enjoyed their prosperous lifestyles. 
Their scepticismvanished when the earth began to shake, walls split open and objects started flying, dragged by invisible forces.
So begins Giovanna Bonfiglio's new novel, a fresco of the history of Catania during one of its fatal moments: the earthquake that destroyed the entire surrounding region.
The author traces a passionate human adventure, where 'religion' and love, scheming and dreams are interwoven into the fate of men and women. The interests of the clergy, the nobles and the common people clash in a series of compelling  and well-documented episodes.
The surviving nobles returned to the city. The middle class arranged meetings to discuss its reconstruction. Life resumed slowly. Many people from neighbouring areas came to the city to help with its restoration. The region was abuzz with people working on all sorts of projects.
In this book, Giovanna Bonfiglio documents the earthquake, the resulting events and the characters that emerge from it, authentic in their strength as well as their weakness, giving rise to a romantic and perhaps unbiased account of the time, with noteworthy human and historical value.
The extraordinary scene which was Sicily at the end of the 1600s is an intriguing depiction of the time, where historical events are interwoven with the life of a community in which love, dedication, passion, deception, the impulses of the heart and betrayal become the story of a devastated citythat is reborn thanks to its strength and courage.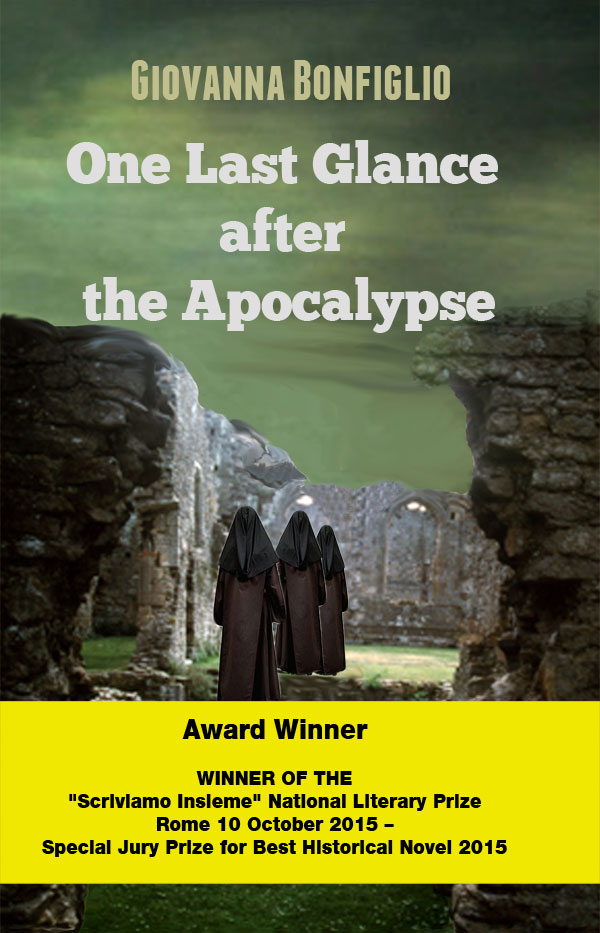 Award Winner
WINNER OF THE
"Scriviamo Insieme" National Literary Prize
Rome 10 October 2015 –
Special Jury Prize for Best Historical Novel 2015